Payroll Processing
This is our tier one service. We will process your payroll for you – for both hourly and salaried employees. Included in this service we handle associated benefits, garnishments, vacation payouts and more. Options are available for certified payrolls.
Extras Covered
Time tracking: Payroll is only as good as the data used to process it. Whether you have salaried employees and track time for invoicing purposes or have hourly staff working on multiple client projects in a day, we can recommend the right software for you that seamlessly syncs with payroll removing room for error. We work with various time keeping softwares, but really like Deputy and T Sheets (in which we hold advanced certification).
Preferred Provider: Gusto
If you don't do payroll now, are attempting to manually process payroll, or are interested in switching to a new provider we can get you set up. Starting payroll is easy and we handle it all including registering your business for the proper tax withholding accounts.
We can process payroll for you at any frequency you require and make sure it is properly recorded in your accounting software. We handle payroll for both hourly and salaried employees including all associated benefit deductions (e.g., insurances, retirement plans) and other deductions like garnishments. We also manage your time off policy and offer time tracking solutions.
Payroll service includes the filing and paying of appropriate forms and taxes at whatever your required filing frequency is. We also produce year end forms including forms W2, W3, 1099 and 1096.
Not only do we provide you with payroll reporting each period, but we handle gathering any payroll information needed for insurance, worker's compensation and unemployment requirements.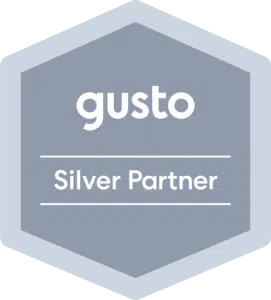 Workers' Comp Insurance
At the end of the insurance policy year in August we will complete the Ohio Bureau of Workers' Compensation True Up process for you using reporting from the payroll we have been running for you. We'll work with you ahead of time to estimate what this amount will be so you can budget to have the needed cash.
We can also help you get set-up for BWC Coverage if you are a new employor. If you are an existing employer, we can show you the potential costs savings group rating plans can provide for you.